Study in Canada
We provide all type of assistance to get study visa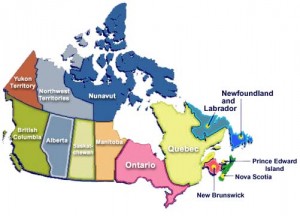 In Canada the importance of education is very high and hence Canada is a country where one can find top quality colleges and universities. The Canadians place very high importance to studies, this being the case the Canadian government spends a lot of money to keep upgrading its education system. Canada is considered as one of the best places and is among the top ten countries to live.
Admissions Process
Canadian universities offer a wide range of programs in graduate, undergraduate and professional programs. Diploma courses are offered in specialized programs such as business, arts, hotel management, engineering and agriculture. As Canada is a bilingual country, universities offer instruction in English, French, or even both! Admissions are very competitive. If accepted they encourage students with scholarships / assistantship etc at least for the first semester.
Prerequisite Tests
Masters – GRE+TOEFL or IELTS
Bachelors – SAT (Recommended) + TOEFL or IELTS
In Canada the choice is very less and very competitive. Preference is given to the domestic students.
Courses Offered
Post Graduate Diploma
PG Diploma (one year) – eligibility- bachelors degree. (no scholarship)
Advance diploma – After 10 + 12
Certificate Course – 10+12
Cost of Education
Tuition fee can be anything between $9000 to $10000 per year.
The students are allowed to work outside the campus for about 20 hrs a week for them to manage their living expenses much more easily. Students can apply for immigration after the course.
Canadian visa depends wholly on the documents provided.