Data Science
Learn the most cutting edge technologies and concepts to shape the future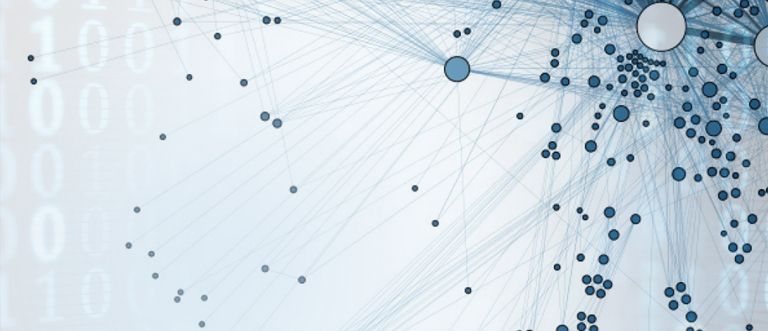 What is Data Science?
As the world entered the era of big data, the need for its storage also grew. It was the main challenge and concern for the enterprise industries until 2010. The main focus was on building framework and solutions to store data. Now when Hadoop and other frameworks have successfully solved the problem of storage, the focus has shifted to the processing of this data. Data Science is the secret sauce here. All the ideas which you see in Hollywood sci-fi movies can actually turn into reality by Data Science. Data Science is the future of Artificial Intelligence. Therefore, it is very important to understand what is Data Science and how can it add value to your business.
Let's Understand Why We Need Data Science
Traditionally, the data that we had was mostly structured and small in size, which could be analyzed by using the simple BI tools. Unlike data in the traditional systems which was mostly structured, today most of the data is unstructured or semi-structured.
This data is generated from different sources like financial logs, text files, multimedia forms, sensors, and instruments. Simple BI tools are not capable of processing this huge volume and variety of data. This is why we need more complex and advanced analytical tools and algorithms for processing, analyzing and drawing meaningful insights out of it.
What is analytics? What is a data scientist?
Data science is a multidisciplinary blend of data inference, algorithm development, and technology in order to solve analytically complex problems.
At the core is data. Troves of raw information, streaming in and stored in enterprise data warehouses. Much to learn by mining it. Advanced capabilities we can build with it. Data science is ultimately about using this data in creative ways to generate business value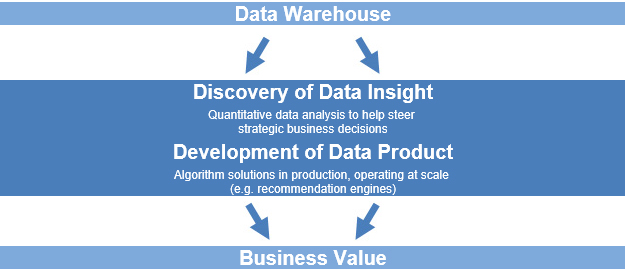 Data science – discovery of data insight
This aspect of data science is all about uncovering findings from data. Diving in at a granular level to mine and understand complex behaviors, trends, and inferences. It's about surfacing hidden insight that can help enable companies to make smarter business decisions. For example:
Amazon's recommendation engines suggest items for you to buy, determined by their algorithms. Netflix recommends movies to you. Spotify recommends music to you.
What is data science – the requisite skill set
Data science is a blend of skills in three major areas: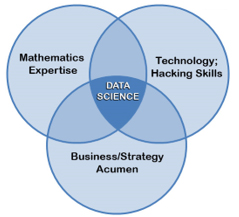 In the end, it won't be wrong to say that the future belongs to the Data Scientists. It is predicted that by the end of the year 2018, there will be a need of around one million Data Scientists. More and more data will provide opportunities to drive key business decisions. It is soon going to change the way we look at the world deluged with data around us. Therefore, a Data Scientist should be highly skilled and motivated to solve the most complex problems.
Final word
Data ​scientists are now the most sought-after professionals by big corporations as well as startups. And companies across industries are rewarding good ​data ​analysts​ and scientists​ with desirable career growth and salaries.
To meet this demand, Novus offers an online course in Data Science which will help accelerate your career by mastering concepts of Data Management, Statistics, Machine Learning and Big Data from most experienced faculty in the field.
Data Science Course Overview, Trainer's Profile and Course Content