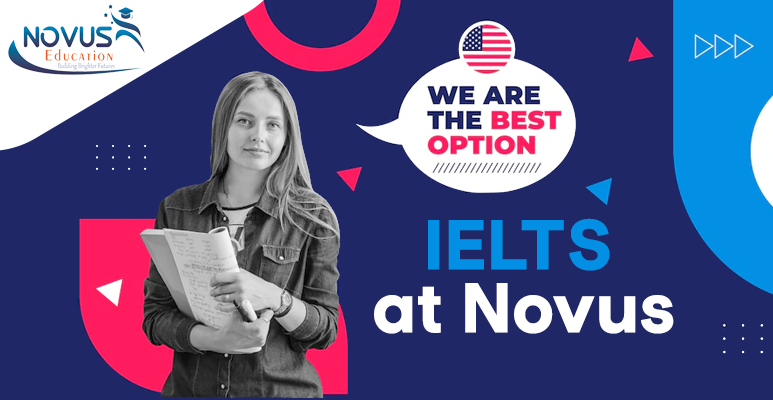 Novus Education in Hyderabad offers you a wide choice of training, courses, and preparation for the IELTS English test in Hyderabad over different periods (during school holidays and weekends) in order to meet as much as possible the demand for intensive preparation for the test. IELTS. The training, courses and intensive preparation courses for the IELTS test in Kukatpally Hyderabad at Novus Education give you the opportunity to discover the secrets and methods in order to be best prepared on the day of the IELTS test. The main feature of this training is that it offers real flexibility in the programming of sessions which can be readjusted from one course to another to adapt to the student's constraints. Included in our IELTS training:
1. Several white IELTS tests:
To assess your level, skills and ability to take the test, we offer you practice IELTS tests .
2. Practice in IELTS questions and exercises:
Personalized IELTS training according to your skills and needs
3. The free IELTS preparation book:
We offer you the best IELTS test preparation books and manuals for free with your registration.
English courses and training in Hyderabad
You have the choice between our English classes in the morning and in the afternoon, with lessons for all levels of English, from beginner to advanced.
Our accredited English courses are based on practical English that you can use every day. Conversation and speaking are the main focus with plenty of grammar and writing practice.
Our English courses focus on 4 language skills:
Written comprehension :
Oral comprehension:
Written expression :
Oral expression:
We strengthen these four skills by:
practical support that will allow you to practice English continuously.
Included in our English courses and courses in Hyderabad are the preparation courses for English diplomas. We also prepare you for the TOEFL , IELTS , GMAT , SAT.