SAT COMBO OFFER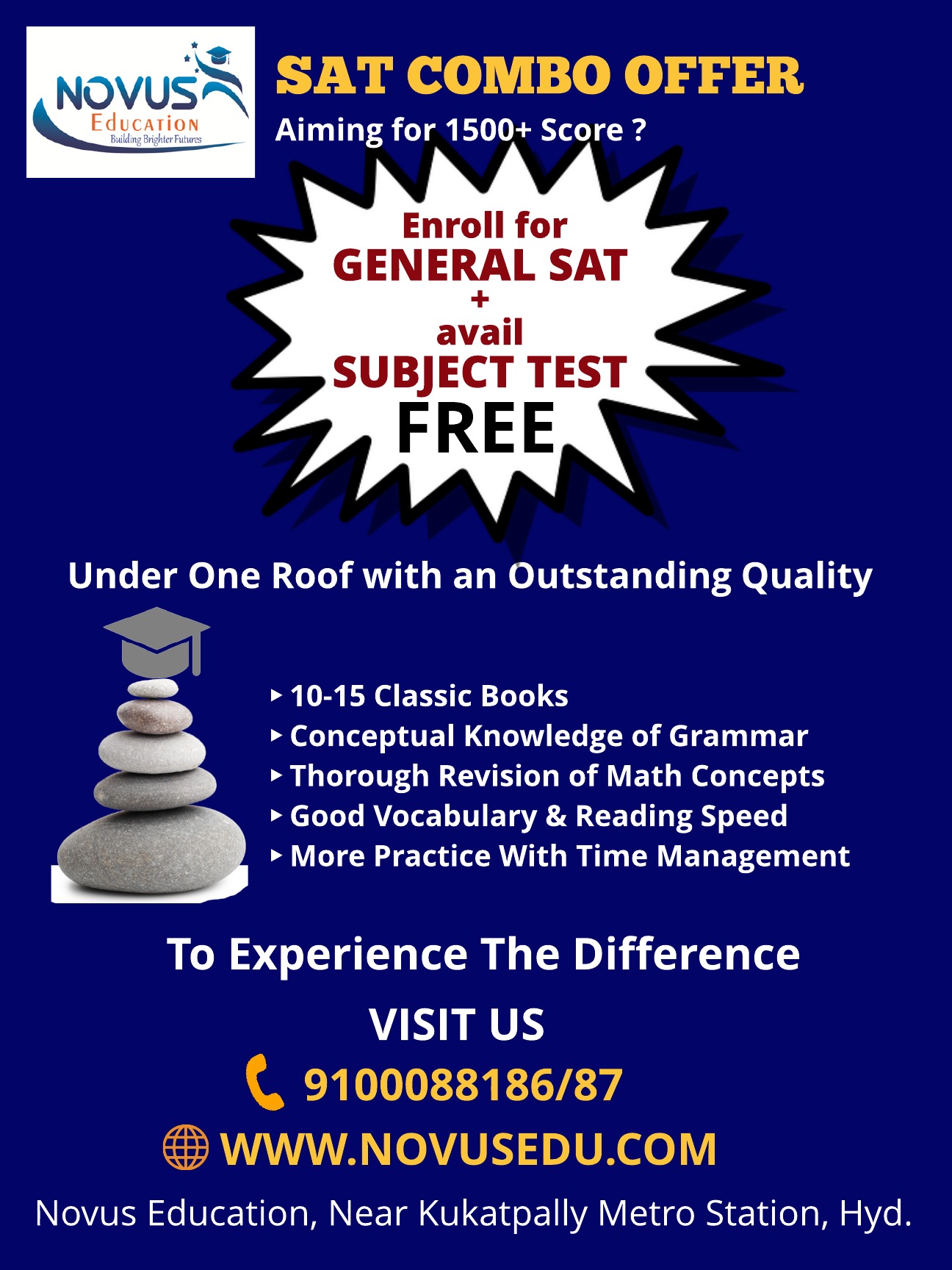 Are you looking for SAT Course?
Your Search Ends here! Novus Education Is Happy to Announce SAT COMBO OFFER.
Pay For General SAT Training And get Subject SAT Training For FREE.*
We provide :
– Conceptual Knowledge of Grammar
– Thorough Revision of Math Concepts
– Good Vocabulary & Reading Speed
– More Practice With Time Management
– Experienced Trainers with high success rate in getting top scores.
– A specifically designed study schedule to help plan your study time.
-Strategy-based training
We assure you that you will not be disappointed.