Study in Ireland
We provide all type of assistance to get study visa
Why is Ireland a popular choice for International Students?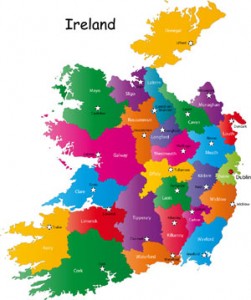 'The education system in Ireland is one of the best in the world', 2007 Independent IMD World Competitiveness Report.
Irish education is of the highest international quality.
The quality of the Irish education system is a major contributing factor to the rapid rate of economic growth Ireland has experienced over the last few decades.
Irish higher education institutions are widely recognised for excellence in many disciplines.
Ireland is recognised as an international location for high quality scientific research.
Ireland is an English speaking country. Some of the great writers in English literature have come from Ireland. These include Jonathan Swift, James Joyce, William Butler Yeats, Oscar Wilde, George Bernard Shaw and Samuel Beckett.
Irish people are among the most enriching reasons to study in Ireland. Irish people are renowned for their friendliness and hospitality which greatly contributes to the ease with which overseas students adapt to student life in Ireland.
Ireland has a young vibrant population, with 40% of the population under the age of 25, Ireland is one of the most exciting places in the world to be a student.
Ireland is beautiful – much of the countryside remains unspoilt providing an excellent natural habitat for a flourishing flora and fauna. Ireland's landscape provides a rich environment for the many outdoor leisure pursuits for which it is famous. Watersports, hill walking, rocking climbing and caving are just a few of the many activities which can be enjoyed when taking a break from study.
Ireland has a rich cultural heritage with its own distinctive language (Gaelic) music, culture and sports.
Ireland is a dynamic, lively and modern country.
Ireland is a safe country to study in.
Ireland is a highly developed democracy with a modern economy. The Irish economy is particularly strong in the areas of software development, pharmaceuticals, manufacturing and international services.
The number of international students visiting Ireland is increasing each year, students from all over the world are taking advantage of the higher education standard in Ireland coupled with the unique cultural experience.
Above all, however, Ireland is renowned worldwide for its friendliness and its welcome to visitors. These core values are as prevalent in Irish society today as ever. You can be sure that an integral part of "The Irish Experience" will be the welcome you receive!
Required Tests
Admission is preferred either into the Bachelor's or Master's level by most Indian students. For both levels, a good academic background – minimum first class – and English medium instruction are required. If proficiency in English is not good, some universities do insist on having scores either from TOEFL or IELTS.
GRE is not required for admission into Irish universities.
Cost of Education
At the Bachelor's level, the average cost of engineering education is between 9,500-13,000 Euros. Business education costs aprox. 10,000-14,000. Medical education is the costliest, which will setback a student by at least 23,000 Euros per year.
Master's level cost approx. 6,000-12,000 Euros per year.
Additionally accommodation, living expenses, books and other miscellaneous expenditure would come to approx. 6,000-8,000 Euros, depending upon the location.
A small number of scholarships for international students are available from the universities and colleges themselves. These are awarded solely at the discretion of the individual institutions who set down their own criteria for eligibility. Students are advised to contact the institution of their choice directly, to obtain further information.
The Department of Education and Science also has a limited number of scholarships. For details contact:
Accreditation
Aspects like Education policy, curriculum, national exams etc. are administered by the Department of Education and Science in Ireland.
Universities award the degrees/diploms in their own colleges. Whereas, non-university colleges award the degrees/diplomas issued by the Higher Education Training Awards Council (HETAC), which administers standards at all levels of higher education, upto Ph.D level.
Applying for a visa
After scoring admission into the University one must start with the visa formalities
JEEVAS provides wide range of services for studying in Ireland. For information on our Visa service and other services please contact our front desk.
In addition to other packages, the 'Apply yourself' package being offered by us will make the work of applicants easy, smooth and productive. Right from selecting the appropriate universities that suit one's requirement/profile to evaluating essays, recommendations, resume etc., till applying for the visa, JEEVAS will be with you all the way when you enroll for this highly useful package.
Employment
All non-European students are allowed to work for 20 hours part-time per week, during college days and full-time during vacations, for the permitted duration of stay in Ireland. However, this is applicable only for Full-time students and not for foundation-level program students. This new regulation has come into effect from 18th April 2005