Study in New Zealand
We provide all type of assistance to get study visa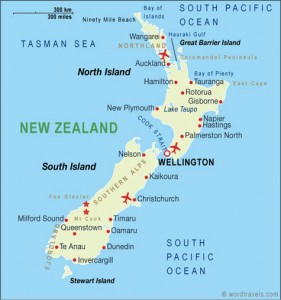 In New Zealand the importance of education is very high and hence New Zealand is a country where one can find top quality colleges and universities.
Admissions Process
New Zealand universities offer a wide range of programs in graduate, undergraduate and professional programs. Diploma courses are offered in specialized programs such as business, arts, hotel management, engineering and agriculture.
Prerequisite Tests
Masters – GRE+TOEFL or IELTS
Bachelors – SAT (Recommended) + TOEFL or IELTS
Courses Offered
Post Graduate Diploma
PG Diploma (one year) – eligibility- bachelors degree. (no scholarship)
Advance diploma – After 10 + 12
Certificate Course – 10+12
Cost of Education
Tuition fee can be anything between $17,000 to $22,000 per year.
The students are allowed to work outside the campus for about 20 hrs a week for them to manage their living expenses much more easily. Students can apply for immigration after the course.
Why Study in New Zealand?
British based Education System
1 year Job Search Visa & 2 years Work Visa
PR (Permanent Residency) Opportunity
New Zealand has an international reputation as a provider of quality education
Warm and welcoming environment
15 years of education is acceptable in NZ
High Quality Living Conditions
Types of Education Institutions in New Zealand
Universities: There are 8 Government-funded Universities providing undergraduate and postgraduate degree programs.
Institutes of Technology and Polytechnics (ITPs): A popular option is to study at one of the 16 government funded Institutes of Technology and Polytechnics. They offer a wide variety of programs which are both academically and vocationally focused.
Private Tertiary and Training Establishments: There are a growing number of private tertiary and training providers offering alternative study options. They offer a range of programs including professional certificates, diplomas and degrees in diverse range of subjects including arts, hospitality, computer studies, secretarial studies, quality management, ecotourism and others.
Intakes:
There are generally two Intakes in New Zealand: February and July.
However ITPs and Private Institutes may have multiple Intakes for different courses. Practically there is an intake every month in some or the other institution resulting in recruitment throughout the year.
Deadlines:
There is no deadline as such in New Zealand but it is recommended to make applications at least 4 months prior to the start date to avoid last moment hassles.
Entry Requirements for international students
Academics:
• For Undergraduate Diploma & Bachelors Degree: 12th with 50% to 70% range.
• For Graduate Diplomas, PG Diplomas, Masters : Bachelors with 55% and above.
English Language:
• Undergraduate Diploma, Bachelors Degree & Graduate Diploma: IELTS 6.0 with no bands less than 5.5.
• Post Graduate Diplomas & Masters : IELTS 6.5 with no band less than 6.0.
Student Work Rights
Eligible students can work up to 20 hours in any given week during the academic year and 40 hours during holidays
Students undertaking a course of 12 months or more may work full-time during the holidays
A partner of an eligible student may apply for a work permit for full time working valid for the duration of the study course, only if the student is an applicant for a full time course of Level 7 in areas as specified in the Long Term Skill Shortage List. However partners of all students on study course of Level 8 and above can work full time without any condition
The student after completion of studies in NZ and graduating can hold a 12 months Graduate Job Search visa which enables him/her to start working in any job (not necessarily relevant to qualification as well)
Graduates with Long Term Skilled Job offer that is relevant to their qualification, can apply for a Graduate Work Experience Visa for two years after their 12 months Graduate Job Search Visa is over
For Qualifying to Work after studies the student needs to fulfill any one of the following Academic requirements
1. Qualification at Level 7 and above for at least 1 academic year.
2. Single qualification of two years at Level 6.
3. Two qualifications at Level 5-6 each requiring at least 1 academic year provided the second qualification is at a higher level than the first (2 years study in New Zealand in total)